Banks – Goddess (Deluxe) Review
October 16th, 2014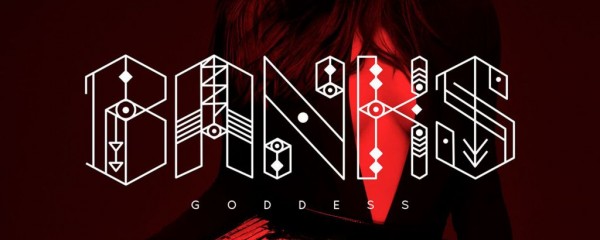 If we defined Banks' music by her genres of (P)R&B and trip hop, I would say I didn't have much of an interest in listening to it. I'm glad I did though before simply writing her off based on labels and genres.
There's something appealing and fresh about her music. Between all the clicks, snaps and pops, the bassy rhythms and beats, and layering of found object sounds, you have this beautiful voice, almost drowning in the rest of the noise. Often, this noise is even made up of her voice, distorted, layered over, sometimes several tracks at a time. There's no denying the music is slow and complex. Usually not my thing, but there's just enough pop and upbeat sounds to bring it back into my scope of interest. The whole Goddess album walks this line while infusing many different genres and musical inspirations – some songs sounding very electronica, and then, a fully acoustic track. Surprise!
It's not perfect, and loses steam a bit near the end, but it's still a great debut album. The stand-out tracks are "Waiting Game" and "This Is What It Feels Like", "You Should Know Where I'm Coming From", and "Fuck Em Only We Know".